Statement from the CEO/Executive Director
The residential program is open to all who are Homeless; That is, individuals who have no other viable option for temporary shelter, and no immediate means of support. All available bed space in The Life Center will be utilized by Homeless persons. Beds, clean clothing, a washer and dryer, showers, restroom facilities and a Chapel will be available. The LifeCenter operates under the ideology of "never do for others what they can do for themselves." The residential program is centered on a strong self-governed peer group orientation. In an effort to help our Homeless clients take responsibility for their living situation, each client will have an active role in shaping and maintaining The Life Center community. This peer group structure will have a hierarchy of client positions, such as a weekly job programmer, whose task is to assign household jobs for the upcoming week and supervise the work. In this way, we hope to strengthen the clients' involvement with the program, strengthen self esteem through participation in the community and put responsibility on the clients for their own situation and ability to resolve it. Hopefully, and prayerfully, through our efforts of caring, our clients would come to know The LORD as their personal Savior.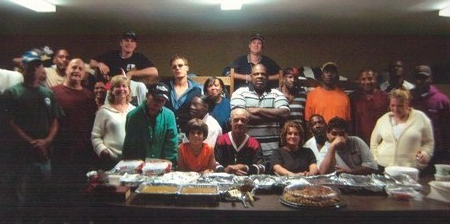 Statement from Board Chair/ President
Clients who accept shelter in The Life Center will be expected to abide by The Life Center rules and sign The Life Center Services Contract acknowledging they agree to accept the terms of the shelter. If a person violates any of the major rules of The Life Center they will not be permitted to remain at The Life Center. A client may return to the program only after a sponsor in the group presents the former client for re-admittance upon a vote of The Life Center staff and clients, with the Director having the final decision. Available bed space will be given on a priority basis to individuals who appear willing to join The Life Center program. People who join The Life Center program will be given continuous residence and accommodations as long as they are making progress to resolve their Homeless situation. Clients will also be asked to attend a weekly group session on Poverty Anonymous. This group will be facilitated by an experienced group leader who will focus in on the hardships of being Homeless and the means which are available to these individuals to change their lives from living on the streets. Other group sessions will be done on an as-needed basis, as problems arise.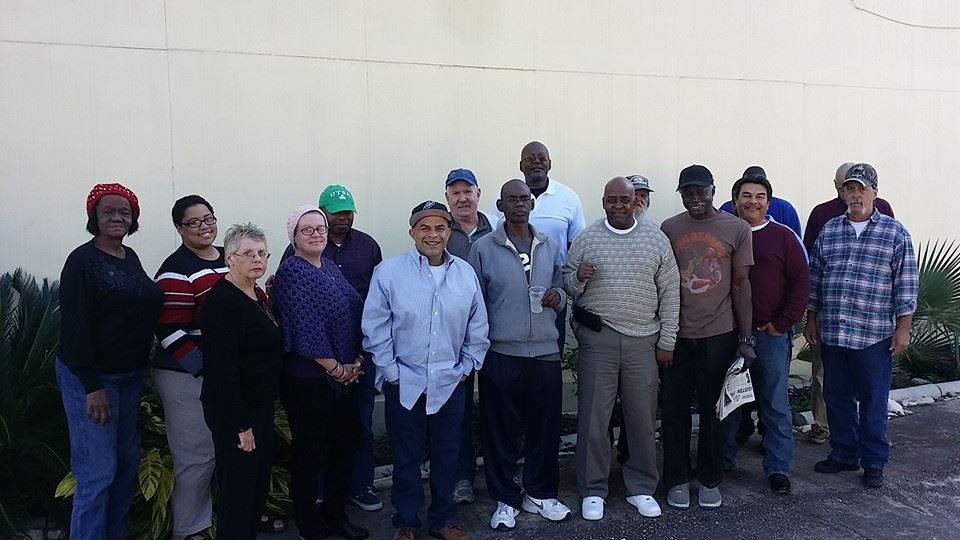 Annual Clients Update and Progress Report
​​
Here is an overview of our accomplishments for 2016 concerning our outreach to the homeless and community:
We serve, educate and represent the homeless. We provide a warm bed, a hot meal, Spiritual Guidance, street outreach, drug/alcohol rehabilitation, computer literacy training, referral services, counseling, job skills training, life skills training and a host of others.
​In 2016, our dorm buildings held up.Heaven's Kitchen is truly a blessing, and is being used every day for preparing meals. We brought in more metal beds and mattresses for our clients, and replaced the wooden ones. We also received some furnishings and shelves for the living dorms. The donated non-perishable items, paper goods and plasticware is a tremendous blessing. Maintenance was done on all of our air conditioners, and we have already emptied the grease trap twice. 
In 2016, we prepared and served 36,500 regular meals to our clients.
In addition to that, we had a total of 31 special events, which included the community, where lunch was served.
We were able to hit the streets 72 times this year to do outreach.
Amazingly, we had more overnight and 2-3 day clients than in 2015.
We assisted a total of 39 females.
In 2016, 10% of our residents were brought to The Life Center for rehabilitation purposes, by partnering Churches.
8% of our clients were brought to us from other inner city organizations.
21% of our clients found out about us online.
In addition, we assisted 11 married couples.
We assisted 25 children.
We assisted a total of 347 males.
We had some residents to get jobs, and leave The Life Center successfully. We're going to keep in touch with them, and also encourage them to come back and participate in our volunteer days. 17 of our graduates returned for volunteer opportunities. 
We visited the hospitals 14 times. 
We had countless prayer meetings and Bible studies with our clients.
Fifty two Sunday Service lectures were held.
We had 49 fellowship gatherings, where other Churches participated. Prayer was always included and most of the time, a hot meal.
We had a total of 81 people to receive special prayer and counseling for substance abuse.
We shared our clothing and food with the community and passed out the extra blankets, coats and non perishable items to the needy. About 90 families were assisted and countless individuals that just walked up needing food and clothing assistance. 5 families from the community were blessed with furniture.
Pastor James had the unique opportunity to go out and speak 7 times.
5 guest preachers graced our clients with the Word.
We led 62 people to The Lord. 
There were 54 volunteer days.
We helped 50 people with transit fare.
7 families from the community were helped with rental assistance, when we had additional monies.
We assisted 34 clients with a resident letter that helped them to receive a Gold card and food stamps.
We had two sponsor Churches to help out with groceries monthly. We also had Korean food night once a month, and KFC night once a month. One Church and one youth group did a clothing drive.
This report will provide mention of the first name only of Residents who are in need of prayer, Residents who progress and also Residents who have graduated. Out of respect and privacy, some of our Residents will not be mentioned.
All of our clients benefit from the services we provide, but these are the ones who graduated, became drug and alcohol free and got an apartment in 4 months or less:
Rose-Marie
Ashanti
Renata
Darlenis
Milli
Alise
Camille
Janice
Renee'
Charlie
Nancy
Hilton
Jamail
Isaac
Stephen and Celeste
Nickolas
Kenneth
Keenen
Steven
William
Zachery
Joe
Jonathan
Dustin
Ron
Christopher

Special prayers:
Steve – please pray that his meds would help him to become more stable mentally. 

Bobby – had a couple of surgeries, so we pray that he doesn't have to have any more surgeries done, and that he continues to be drug/alcohol free.

Steve Y who is diabetic, and on multiple medications. We also pray that the blockage be removed from his arteries. 
Troy – pray that he can stop drinking, especially while driving,and that he works harder toward turning his life around. 
Carey – pray that he finds better employment, that he gets caught up on his car note,and also, so he can save his money and find an apartment. 
Rick – pray that he would get a good report from the doctor. It is believed that he has pulled a muscle in his leg. 
Ricky – pray that he finds a job, and forgives the people who have hurt him. 
Johnny – is in need of employment. 
Mark – that he would take better care of his health, and be set free from alcoholism. 
Steve and Celeste – please pray for their continued success, and that she continues to get her counseling. 
Please continue to pray for all of our residents, including those who were not mentioned. We are so thankful to God and also we thank Him for you, your prayers and support. Together, we are touching the lives of Houston's most homeless and destitute. We are making a difference. Thank you so much and God bless.
On behalf of The Life Center,
Pastor Winston James